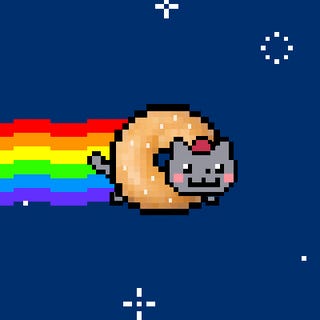 This blog is a week old and we're off to a great start! Thanks for helping make that happen, everybody!
I wanted to announce that nothip will be co-modding this forum with me. You can find him on Twitter if you'd like to get in touch with him.
I'm out of town next weekend, but when I get back, I'm totally ready for a meetup! The only weeknight that would be good for me is Thursday, but weekend days and nights are good for me!
I'm also open to ideas as to where we should meet up. Perhaps outside while the weather is still nice? We should go roun in the parp!
Also, I could really use everyone's help with getting the word out about this blog to other NYCers! There are so many of us in the Kinjaverse and I want to meet all of you! If you see a commenter mention that they live in NYC, please link them to this blog! Also tell your IRL friends.
Have a good brunch, everyone!